Server maintenance
Tue Mar 21, 2017 12:33 am
by nidefawl
-Server is up now since the maintenance was finished-


The server will be down for a longer maintenance. Downtime starting at the time of this post
This can take up to 24 hours.
Weekly News: March 20th
Mon Mar 20, 2017 5:47 pm
by Arbr
Last Week Recap:
Last week we had a few things happen in our community that are worth mentioning.
First off I would like everyone to congratulate
Amp
on becoming a moderator. You have done so well and we wish you the best on the position. Helpers, even though we only have a few of you left.. please do not take this as you are doing a bad job. We appreciate your hard work and do applaud you as well.
Big Brother Craftland OT:
For our community spotlight we did Big Brother Craftland. This is also the community contest if players wish to enter. During this game players will compete to gain the grand prize of 500k, 300 Credits, A Skin Set that has not yet been...
Community Contest / Spotlight: Big Brother Craftland OT
Thu Mar 16, 2017 7:35 pm
by Arbr
Big Brother Craftland Application:
https://docs.google.com/forms/d/e/1FAIp ... g/viewform
Start Time: March 25th at 12:000pm EST
Dont live in EST? You might be able to check what time it is at this provided link: http://bit.ly/2mDRyWD
Big Brother Craftland is a series that Arbr tried on his youtube channel back in december. Players seem to enjoy the game during recording so it will be coming back. We are hoping that everyone will come to either watch or try to sign up to participate or to help moderate the game. The game is to be set in a way where everyone has somewhat of a part in it. During the game players viewing will also be able to gain some cool and...
Weekly News: March 13th
Mon Mar 13, 2017 5:53 pm
by Arbr
Last Week ReCap:
Not much has happened in the last week but still some changes.
Credit Shop:
In the credit shop there were a few new additions for people to purchase! Along with the ones shown below there was Many different Sword Skins and Sets added. Feel free to explore the credit shop to purchase these lovely new skins.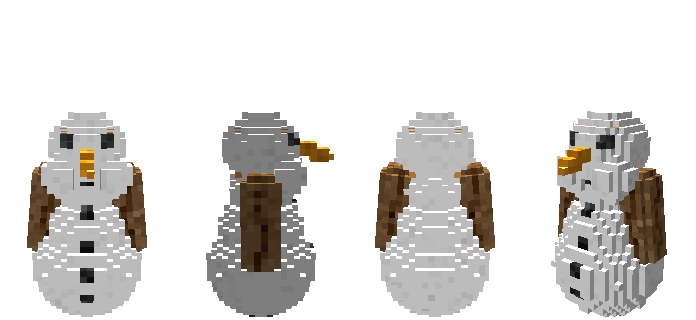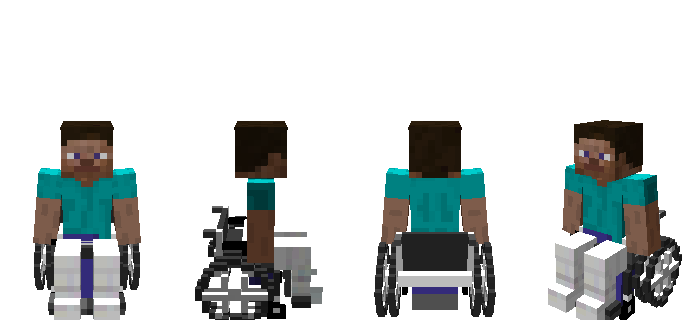 Staff Promotions:
Last week we have started to put together a list from the helper applications to start voting soon on who will become a new helper. If you did not apply yet and wish to be one please apply now! We would highly appreciate it.
Upcoming Update:
There will be a few new items added to the credit shop for you to look out for. One...
Weekly News: March 5th
Sun Mar 5, 2017 5:39 pm
by Arbr
Last Week Recap:
Last week was a party in itself. The credit shop BLEW UP with new and interesting skins for players to grab. It first started with the Mardi Gras Skins that were released on February 28th, Then almost everyday since at least 1 new skin was released on the shop.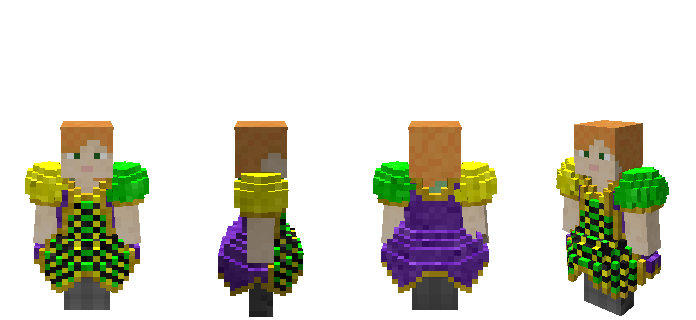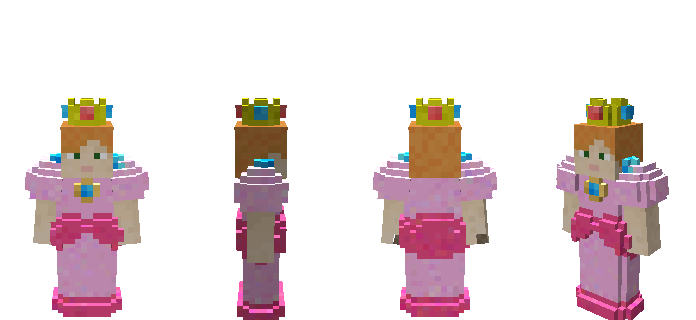 It is still not too late to purchase these skins! So make sure you keep track of the credit shop for new interesting things to purchase and to make sure the skin you want does not go away.
Also, If you have any suggestion for skins or a price change for specific skins... Feel free to suggest them below.
Last week we also had a community spotlight for Joymans Continental Rail Road. If...