The Launcher is a full auto-installer that will install all necessary mods to play Craftland by the click of a button
The installation will be placed in a new directory (.craftland).
This client is specially designed for Craftland, will automatically update and not conflict with any existing Minecraft versions you may have installed.

You only need to download the launcher once. It automatically updates to the latest version.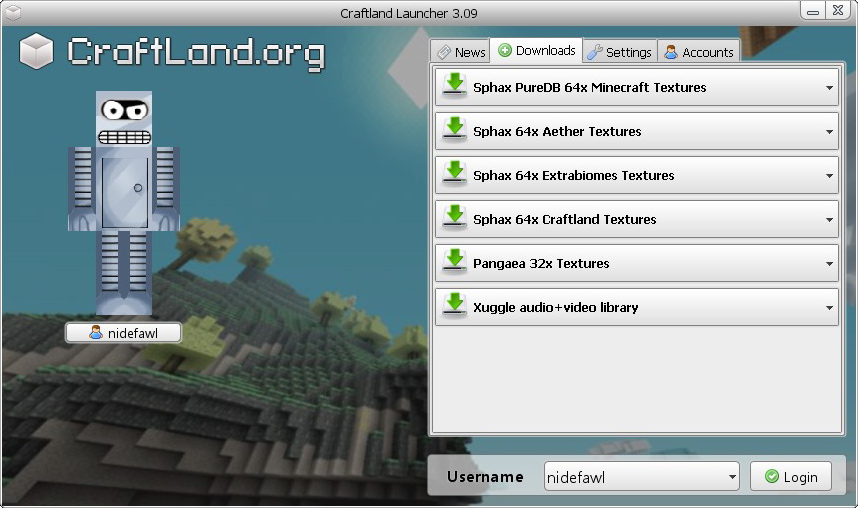 Preview of Craftlands launcher
Craftland Launcher 4.0 (x64)
Download for Windows
3703 downloads
Download for macOS
1908 downloads
Download for Linux
1868 downloads

Craftland.exe on Virus Total
Version 4 adds support for connecting with a Microsoft Account. Java is no longer required to be installed as this version contains a modern Java Runtime.
Download on Technic Launcher
Legacy Craftland Launcher
This version is deprecated. It will soon not be supported.