Please download the launcher and log onto the server to get a registration link




The Launcher is a full Autoinstaller that will install all necessary mods to play Craftland by the click of a button
The installation will be placed in a new directory (.craftland).
This client is specially designed for Craftland, will automatically update and not conflict with any existing Minecraft versions you may have installed.

You only need to download the launcher once. It automatically updates to the latest version.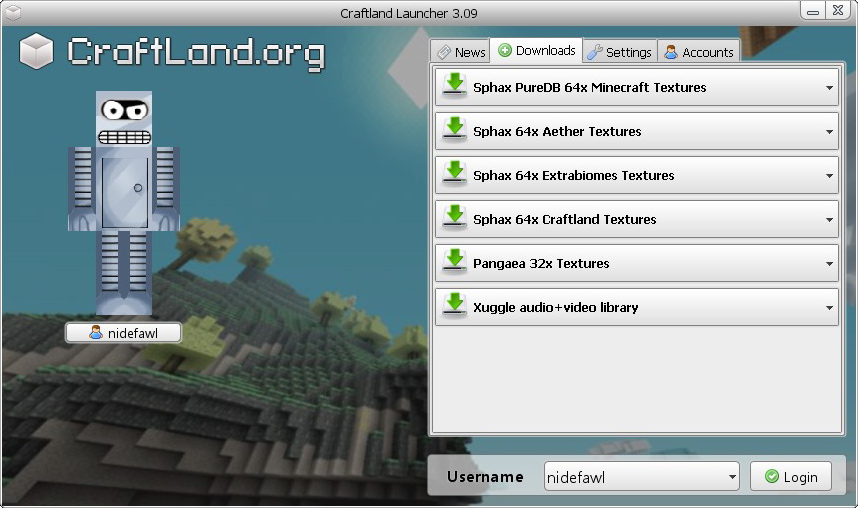 Preview of Craftlands launcher
Download Craftland-Launcher
Download on Technic Launcher